Benthic Ecology Group
Senior Scientist : A/Prof Melanie Bishop
Post Doctoral Researchers

Vivian Cumbo
(2015- )
Genetic solution or dilution: can selective breeding future-proof oysters?
Belinda Cooke
(2013- )
Adaptation of coastal settlements to climate change: implications for coastal ecosystems

PhD

Mirella Verhoeven
(2009- )
How do estuarine benthic invertebrates respond to changes in the timing of resource subsidies?
Daniel Bateman
(2011- )
Predator vs facilitator: casading effects of Carcinus maenas on benthic community structure
Ramila Furtado
(2012- )
The effects of multiple stressors on estuarine meiobethos
Dominic McAfee
(2013- )
Can oysters provide a refuge for biodiversity in a changing world?
Peter Mahoney
(2013 -)
Ecosystem-based risk assessment of estuarine ecosystem collapse
Lincoln Critchley
(2014- )
The impact of seawalls and land-sea connectivity
Maria Vozzo
(2014- )
Valuing the ecosystem services provided by remnant oyster reefs

Interns and project students

Damien Malepla

(2015- )
Beach nourishment as a tool for ecological restoration. Masters Work placement, Agrocampus Ouest
Chloe Pocheau
(2015- )
Genetic solution or dilution: can selective breeding future-proof oysters? Masters Work Placement, Agrocampus Ouest
Alan Baldry
(2015)
Effects of vegetation fragmentation on sandy beach communities. Macquarie University Merit Scholars Program
Peta Vine
(2015)
Macquarie University Merit Scholars Program
Victoria Harwood
(2015)
Macquarie University Merit Scholars Program
Past PhD Students

Andrea Nicastro
(2013)
How local stressors exacerbate effects of global change on estuarine ecosystems
Emma Wilkie
(2013)
Ecological impacts of QX oyster disease and its management strategies
Belinda Cooke
(2013 )
The effects of management on sandy beach ecosystems
Clifford Garside
(2014)
Management of coastal lakes to minimize biological invasion
Lara Ainley
(2014)
More than mud: how will disruption of coastal sediments threaten biodiversity?
Joseph Kenworthy
(2015)
Comparative ecosystem dynamics: tropic linkages and ecosystem function (joint PhD with St Andrews University, Scotland)
Past Honours Students
Kieralie Braasch
(2012)
Carcinus maenas: a threat to shellfish industries of NSW? Hons Class I
Dominic McAfee
(2012)
Protection of oysters: a foundation for biodiversity conservation in a changing climate? Hons Class I
Catriona Burden
(2011)
A hitchhiker's guide to east Australian estuaries: genetic structure and origin of Carcinus maenas populations. Hons Class I
Past Post Doctoral Researchers

Valter Amaral
How the acidification of estuaries due to runoff from acid sulfate soils affects mangrove invertebrates
Lab Manager/Research Officer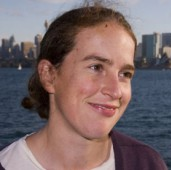 A/Prof Melanie Bishop
Location: E8B 107
Email:melanie.bishop@mq.edu.au
Mail Address: Macquarie University NSW 2109 AUSTRALIA
Positions: Associate Professor Biological Sciences

Melanie's research focuses on estuarine and coastal ecosystems, not only some of the most important ecosystems in terms of carbon sequestration and marine productivity, but also areas that have borne the brunt of human impacts. She uses field experiments to address questions at ecologically meaningful scales, spanning coastlines, continents, years and decades. The contribution her research is making to environmental management in Australia, and globally has been recognised with the 2010 NSW Scientist of the Year Award in the Category Environment, Water and Climate Change Sciences and the 2012 Brian Robinson Fellowship from the Banksia Environmental Foundation.
Melanie leads a nationally and internationally respected team of 15 researchers at Macquarie University, hailing from Portugal, Italy, the UK, the USA, Canada, India and Australia. Over the past 10 years, she has also involved over 50 undergraduate students and interns in her research. Amongst Melanie's diverse research interests has been her investigations into the key factors influencing the fate of dead organic matter (detritus): when is it remineralised and when does it accumulate, storing carbon? Her team have for the first time shown how species invasions and extinctions can influence spatially removed ecosystems by modifying the supply and fate of detritus transported across ecosystem boundaries by wind, waves and currents. Her team's work has shown how the timing, synchrony, and species composition of detrital pulses on sand and mudflats influences its value to its consumers. The research has revolutionised food web models by challenging the assumption that detritus can be treated as a static and homogenous resource.
Melanie's team has also investigated a wide range of environmental problems including QX disease in oysters, impacts of beach nourishment, nutrient enrichment, invasive species, ocean acidification and bioengineering. On the east coast of the USA, her research on oyster diseases and species interactions led to a decision that rejected the introduction of a non-native species of oyster to the Chesapeake Bay for habitat restoration and aquaculture. Melanie challenged the long held paradigm that biological community structure on sandy beaches is determined primarily by the physical environment, including wave exposure, beach morphology and drying at low tide. To the contrary, Melanie showed that in some instances biological processes, such as predation, can be more important. In mangrove forests, she has uncovered the mechanisms by which species interact to maintain biodiversity. This knowledge is being used to recreate functional ecological systems in degraded habitats.
Melanie has demonstrated leadership by bringing together diverse groups to address key ecological and environmental questions. In 2011, she convened a workshop to develop a typology for prioritising and strategising climate change adaptation in estuaries. Participants included ecologists, economists, engineers, social scientists, and managers, from universities, and state and federal government agencies. In 2012, she brought together 15 leading invasion biologists from Australia, New Zealand, the USA and Canada to build a global database of marine invaders, the key determinants of their spatial distributions and their impacts. In 2014, Melanie led a team working on a white paper on Climate Change Impacts and Adaptation in Urban Coastal Environments, for the National Marine Science Plan.
Through her leadership roles in the National and State branches of the Australian Marine Sciences Association, Melanie has spear-headed many submissions to State and Federal government departments regarding management of the marine estate. She has participated in IUCN working groups and workshops to develop new tools for conservation management and risk assessment. She uses newspaper, TV and radio interviews to address public misconceptions about the science that informs environmental decision making in Australia. In recognition of her commitment to communicating science in the public sphere, Melanie was named a 2011 Young Tall Poppy (NSW) by the Australian Institute of Science and Policy.
Other Related Websites:
Macquarie Marine
Sydney Institute for Marine Science Harbour programs
Biological Sciences Macquarie University

---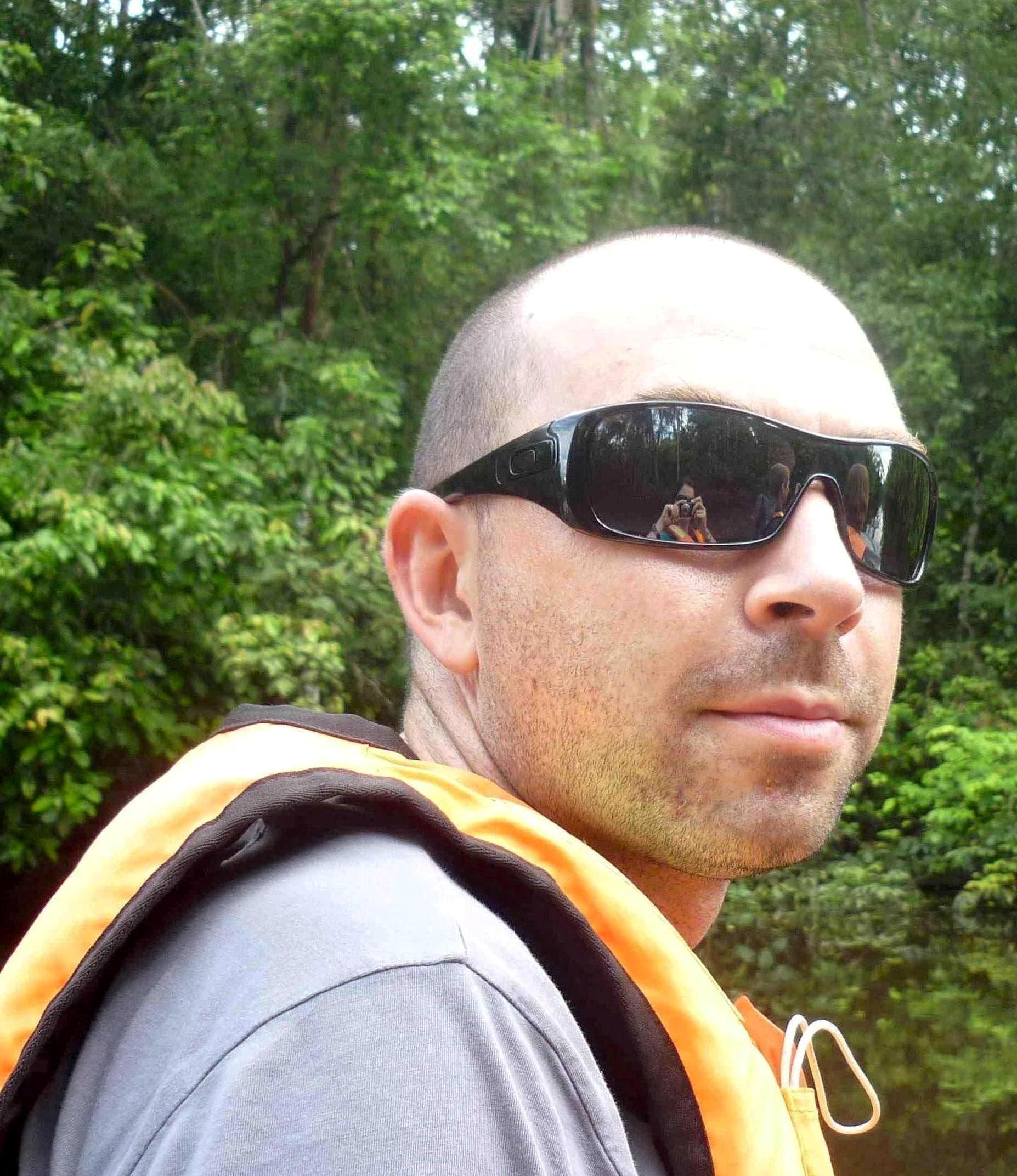 Dr Valter Amaral
Location: E8C 153
Email: valter.amaral@mq.edu.au
Mail Address: Macquarie University NSW 2109 AUSTRALIA
Positions: Postdoctoral Researcher Biological Sciences
My primary research goals are directed towards combining ecological and molecular tools to understand the response of marine and coastal organisms and ecosystems to global changes, such as broad scale climatic changes. Since 2008 I develop postdoctoral research at University of Lisbon (Portugal) and Macquarie University. My PhD was on environmental constraints on crab populations, awarded by University of Lisbon and Marine Biological Association of the UK in 2008. I obtained my degree in Biology Applied to Marine Animal Resources from University of Lisbon in 2001.

Currently, I am investigating how the acidification of estuaries due to runoff from acid sulfate soils affects mangrove invertebrates and, using proteomics, at what extent it might help inform future impacts of CO2-acidification. Some very important results regarding the differential capacity of organisms to adapt to acid sulfate-induced acidification were already obtained, with implications for predator-prey interactions. Most recently, differences in the proteomes of wild Sydney rock oysters that are recurrently exposed to and that are unaffected by acid sulfate runoff were documented for the first time. This is significant because such differential protein expression may drive greater physiological and ecological resistance of these oysters to both acid sulfate and CO2 acidifications than native oysters.
Supervisors:
Dr Melanie Bishop
Henrique N. Cabral – Centre of Oceanography, Faculty of Sciences, University of Lisbon
Funding Bodies:
Post-doctoral fellowship - Foundation for Science and Technology (FCT - Portugal)
Other Related Websites:
Grants
2011 - 2012 "Acid test for the capacity of estuaries to adapt to climate change", Bishop MJ, Raftos DA and Amaral V., NSW Environmental Trust-Australia (AUD$ 20.000)
---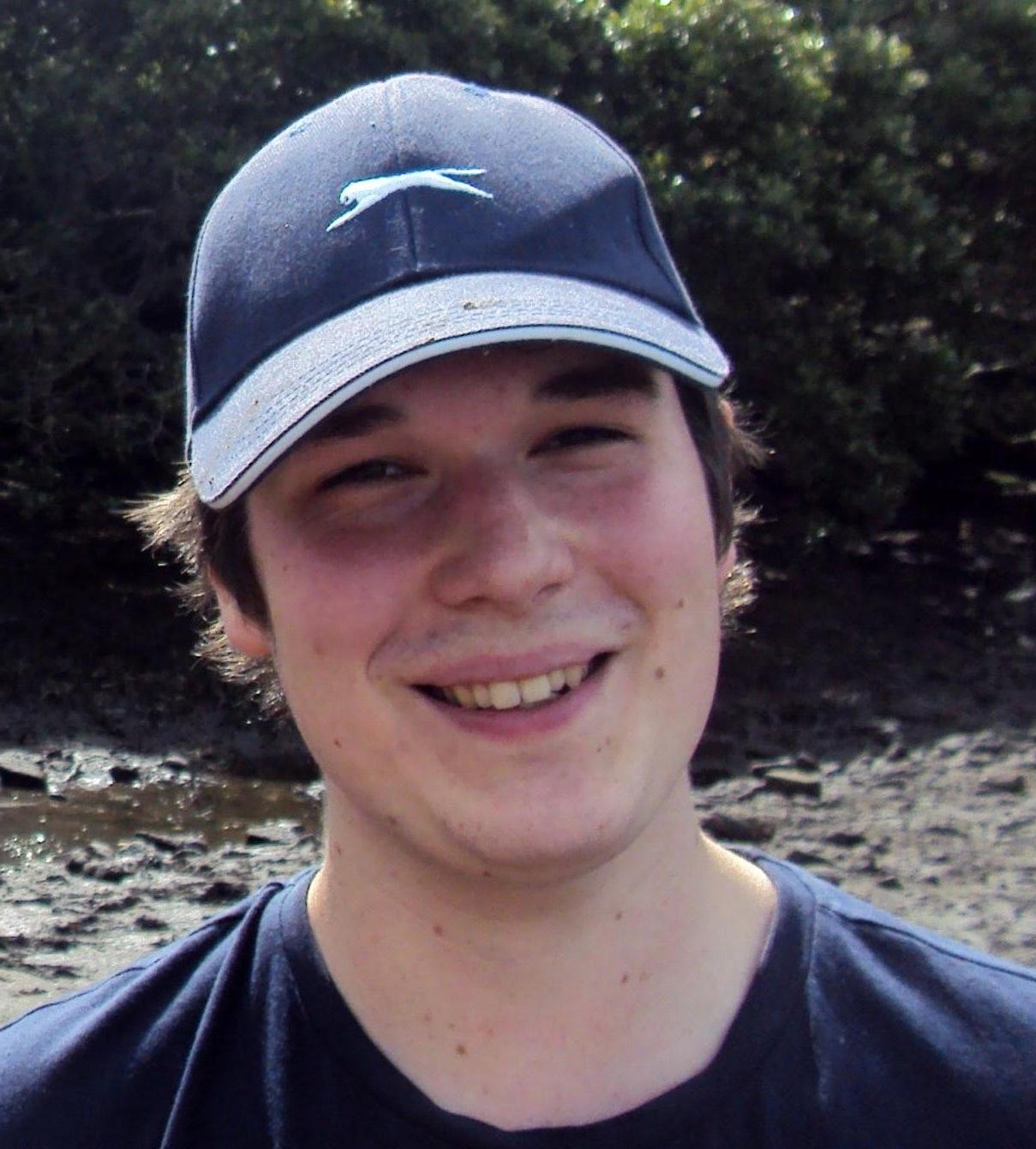 Mr Joseph Kenworthy
Location: E8C 153
Email: joseph.kenworthy@mq.edu.au
Mail Address: Macquarie University NSW 2109 AUSTRALIA
Positions: SCH HOLDER - APA1 Biological Sciences
I am currently in my second year of a cotutelle PhD between the University of St Andrews and Macquarie University, Sydney. My project focuses on comparing ecosystem functioning and resilience between estuaries in Scotland and Australia. Estuaries are extremely important in terms of the goods and services they provide to humanity, such as fisheries, coastal protection, pollutant amelioration, and as sites of carbon fixation and sequestration. Through studying estuaries in different parts of the world, an insight into the functional consequences of ecosystem variation can be gained relating to the nature and resilience of these systems with regard to climate change.

My project involves work on estuarine mudflats. Study sites are the Eden and Tay estuaries in Scotland, and Botany Bay and Lane Cove estuaries in Australia. I am particularly interested in how changing environmental conditions and disturbance regimes will affect these systems and the functions they provide, such as primary productivity and sediment stability. Through a set of disturbance experiments, the resilience of these systems will be assessed and compared.
Supervisors:
Dr Melanie Bishop
Prof. David M Paterson (St. Andrews)
Co-Supervisor
Dr Leanne Armand
Funding Bodies:
International Macquarie University Research Excellence (iMQRES) Scholarship
National Environmental Research Councile (NERC) PhD Studentship
Other Related Websites:
University of St Andrews, School of Biology
Marine and Coastal Phytoplankton Lab
---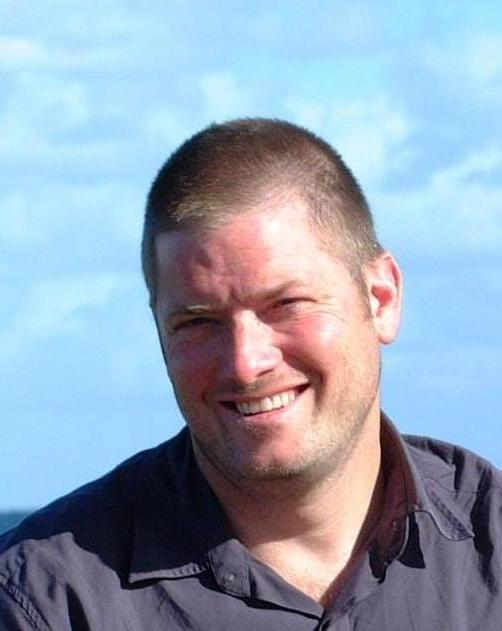 Dr Clifford Garside
Location: E8C 153
Email: clifford.garside@mq.edu.au
Mail Address: Macquarie University NSW 2109 AUSTRALIA
Positions: SCH HOLDER - APA1 Biological Sciences
Demonstrator – Biological Sciences
I was initially trained in the UK studying marine science at the University of Newcastle upon Tyne. After completing my Masters degree, exploring the deleterious effects of Ghost fishing I received a post at the Environment Agency (UK) as a marine ecologist. I was responsible for monitoring transitional and coastal waters implementing surveys for the EU Directives as well as statutory permitting and marine spatial planning. I also performed estuarine research projects investigating the ecological effects of tidal weirs and barrages. This led to a project manager role turning flood plains used for farming, back into marine intertidal habitat. These posts led me to the chance to read for my PhD in marine bioinvasions.

My current research assessed the biotic and abiotic factors influencing the invasion of Carcinus maenas in southern New South Wales, Australia. Non-indigenous species are among the greatest threats to global biodiversity and collectively cause significant economic damage. The European shore crab Carcinus maenas is a global marine pest that has been present in Australia for over 100 years, but has been little studied in this part of the world. This thesis aimed to enhance our knowledge of the distribution and abundance of C. maenas in New South Wales (NSW) and the role that the unique abiotic and biotic features of the Intermittently Open and Closed Lakes and Lagoons (ICOLLs) that dominate the NSW coastline play in the invasion. ICOLLs can spend periods of days to years disconnected from the ocean by a sand bar, and display high spatio-temporal variability in their abiotic and biotic conditions. Trapping surveys across 14 estuaries (including ICOLLs) and spanning 8 dates found that in NSW the abundance of C. maenas is low and displays considerable spatial variation at the scales of estuaries and habitat. The detection of crabs in estuaries was positively correlated with the proportion of time estuarine entrances were open. Within estuaries, abundances were greater in mangroves than in saltmarsh, seagrass, oyster or bare sediments and were negatively correlated with the abundance of several native predators. Hence the opening and closing of estuarine entrances influenced C. maenas invasion by determining opportunities for recruitment, and possibly by determining the predator and habitat assemblages within these. Recruitment and cohort analyses indicated that C. maenas larvae primarily settle in the late Austral winter to spring, retaining the reproductive phenology of the northern hemisphere. Overall, this study suggests that although C. maenas has been present in Australia for over a century its abundance, and hence impact, remains low along the NSW coast due to a combination of biotic and abiotic factors.
Please contact me if you are interested in discussing my research or see opportunities to mutually benefit projects.

Supervisors:
Dr Melanie Bishop
Dr Melinda Coleman
Dr Brendan Kellaher
Dr Tim Glasby
Funding Bodies:
Batemans Marine Park (BMP)
Southern Rivers Catchment Management Authority (SRCMA)
Sapphire Coast Marine Discovery Centre (SCMDC)
NSW Department of Primary Industries (DPI)
Papers:
Garside, C.J. and M.J. Bishop (2014) The distribution of the European shore crab, Carcinus maenas, with respect to mangrove forests in southeastern Australia. Journal of Experimental Marine Biology and Ecology 461: 173-178.
Garside, C.J., Coleman, M.A., Glasby, T.M., Kelaher, B.P., and M.J. Bishop (2014) The frequency of connection of coastal water bodies to the ocean predicts Carcinus maenas invasion. Limnology and Oceanography 59: 1288-1296.
Other Related Websites:
http://www.ncl.ac.uk/marine/study/undergraduate/careers/cliffgarside_profile.htm
---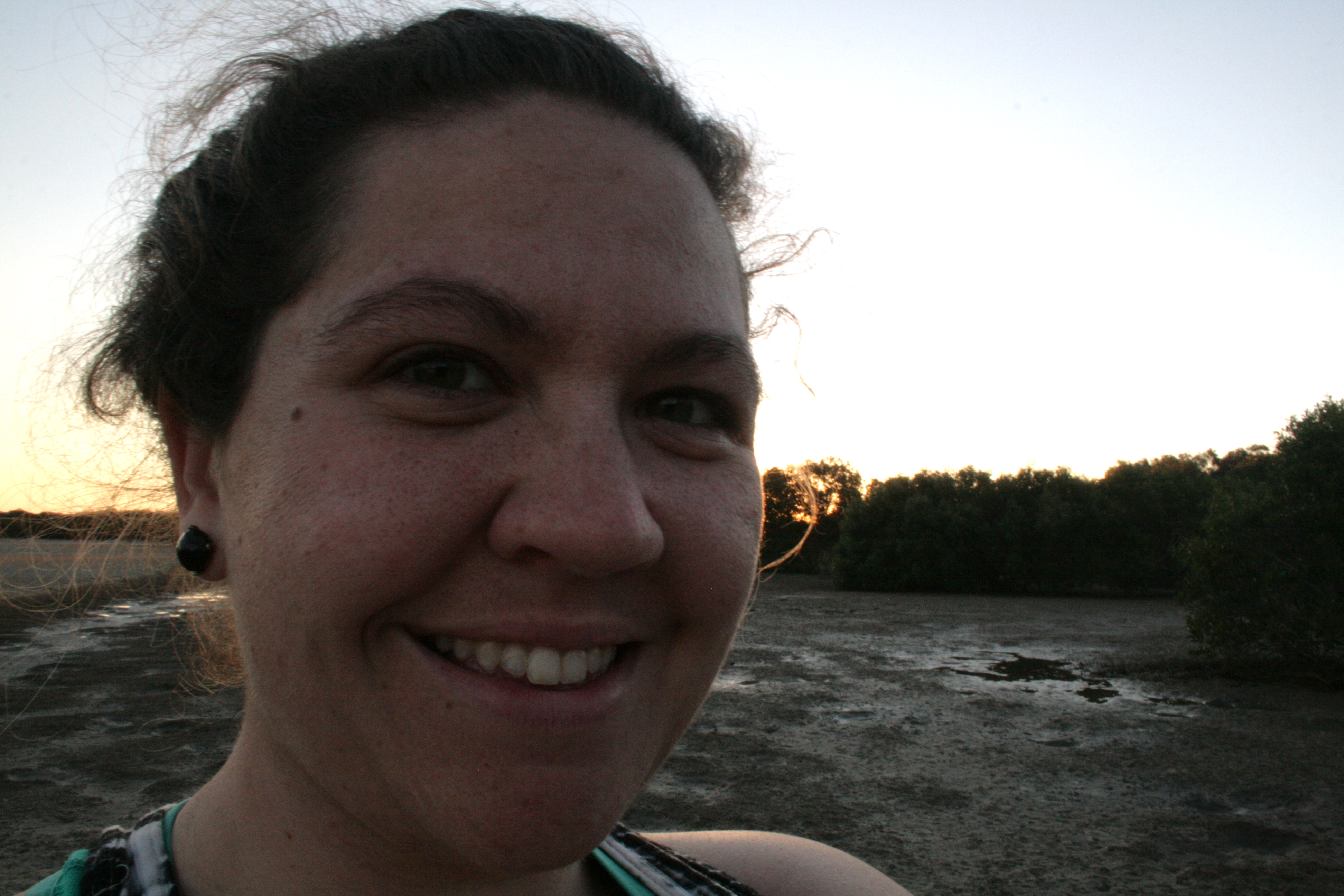 Dr Lara Ainley
Location: E8C 153
Email: lara.ainley@mq.edu.au
Mail Address: Macquarie University NSW 2109 AUSTRALIA
Positions: SCH HOLDER - APA1 Biological Sciences
Demonstrator – Biological Sciences
This project investigates how latitude and nutrient enrichment affect the decomposition of seagrass and mangrove leaves in NSW estuaries. Decomposition is important for nutrient cycling and fuels coastal ecosystems. Climatic change and coastal development have the potential to alter decomposition processes by altering key traits of aquatic plants that influence their breakdown, by modifying decomposer communities or rates of bacterial processing. This project uses experimental manipulations and sampling in 16 estuaries spanning 8° of latitude to provide important information to estuarine managers on how these systems may respond to ongoing local and global change.

Other areas of interest:
- soft sediment communities
- ecosystem disturbances and disturbance regimes
- tipping points
- ecosystem processes
Supervisors:
---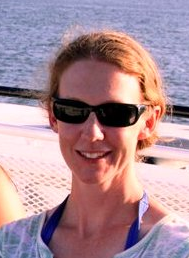 Dr Belinda Cooke
Location: E8C 153
Email:belinda.cooke@students.mq.edu.au
Mail Address: Macquarie University NSW 2109 AUSTRALIA
Positions: SCH HOLDER - APA1 Biological Sciences
Demonstrator – Biological Sciences
The Impacts of Coastal Management on Sandy Beach Fauna: Beach management is often undertaken to protect coastal infrastructure. Extents of management such as nourishment may increase in the future due to increasing levels of urbanisation and other pressures including climate change. My research focuses on meiofauna which are tiny sand dwelling invertebrates, less than 500 half a millimetre long. Meiofauna are good indicators of environmental change and are often used as indicators of pollution. The main changes that will affect the meiofauna relate to beach shape and wave climate including height and direction. The outcomes of this work may assist management decisions to minimise long-term environmental impacts.
Supervisors:
Dr Melanie Bishop
Funding Bodies:
Australian Postgraduate Award,
Joyce Vickery Grant (Linnean Society of NSW)
Environmental Society of Australia Student Award,
ARC Research Network for Earth System Science,
Ethel-Mary Reid Grant for Scientific Research
---

Dr Andrea Nicastro
Location: E8C 153
Email: andrea.nicastro@mq.edu.au
Mail Address: Macquarie University NSW 2109 AUSTRALIA
Positions: SCH HOLDER - APA1 Biological Sciences
Demonstrator – Biological Sciences
Andrea has completed his thesis and awarded his Doctor of Philosphy in 2013, his thesis focuses on how local stressors exacerbate effects of global change on estuarine ecosystems
Major areas of research:
Effects of climate change and local stressors on estuaries
Influence of physical habitat structure on distribution and abundance of infaunal communities
Ecological impacts of invasive species

My research is based on the role of experimental ecology as an irreplaceable method to assess and predict future impacts caused by human activities and to answer for sustainable development. I became interested in marine ecology through my first experience in the Mediterranean MPA "Penisola del Sinis–Isola di Mal di Ventre". The aim of the project in which I took part was to assess the efficacy of harvesting restrictions on the sea urchin Paracentrotus lividus. This work has involved the study of the reproductive biology of this species in relation to different environmental parameters. Later, I had the possibility to deepen the subject of experimental ecology and participate in a research project at University of Technology, Sydney. In this experience, I examined the impacts of increased habitat complexity caused by empty shells of an invasive gastropod, the New Zealand screw shell Maoricolpus roseus, on infaunal organisms and on predator-prey relationship.
My main area of interest comprises soft sediment communities of estuaries. In these habitat strong disturbance regimes and stressors resultant of intense urbanization and land use can interact with future climate changes, and lead to a loss of biodiversity and ecosystem functioning.
---
Location: E8C 153
Email: daniel.bateman@mq.edu.au
Mail Address: Macquarie University NSW 2109 AUSTRALIA
Positions: SCH HOLDER - MQRes Biological Sciences
Demonstrator – Biological Sciences
Ecosystem engineers are organisms that alter environmental conditions with their structures or living processes resulting in greater community abundance and diversity in engineered habitats than non-engineered habitats. However, these habitat modifications have been shown to be spatially variable depending on both environmental context and the traits of the engineer itself. Habitat-orming Bivalves engineer ecosystems by:
1. Attenuating currents
2. Providing hard substrate and interstitial spaces,
3. Reducing intertidal temperatures and desiccation stress
4. Producing faeces and psuedofaeces that provide both habitat and food for infaunal species

Resulting in richer and more diverse communities of associated invertebrates within than outside of bivalve patches. One such bivalve is Limnoperna securis, an ecosystem engineer that is native to Australia, but invasive in Europe. In its invasive European range, it is preyed upon by Carcinus maenas, a crab that is native there, but is, by contrast, invasive in Australia. This predation may alter the density and structure of mussel beds, thereby altering the engineered habitat.My study focuses on:

1. The potential for invasive Carcinus to impact on native Limnoperna populations.
2. Whether that impact has cascading effects on the abundance and diversity of Limnoperna's associated invertebrate community.
3. Whether that impact is affected by the availability of alternative prey sources.
4. Whether Limnoperna is able to induce defences in response to non-lethal cues from the invasive crab.
Supervisors:
---
Email: emma.wilke@mq.edu.au
Emma has completed her thesis and was awarded her Doctor of Philosphy in 2013. Her thesis focused on the ecological impacts of QX oyster disease and its management strategies.
As a consequence of rising global consumption of seafood and over-extraction of wild fin- and shell-fisheries, aquaculture is the fastest growing food production method in the world. Although in some instances aquaculture may benefit wild populations by deflecting harvest pressure away from these, in others it may have negative impacts as a consequence of facilitation of disease or biological invasion or where it results in genetic pollution of wild populations with selectively-bred genotypes. The oyster industry of NSW is presently entirely dependent on aquaculture. Although the NSW industry historically cultured wild-caught native Sydney rock oysters (Saccostrea glomerata), in recent years high mortality of cultured oysters from QX disease has led to shift towards culture of Sydney rock oysters selectively bred for disease resistance and non-native Pacific oysters (Crassostrea gigas) that are unaffected by the disease. It is unknown how QX disease or the resulting strategies of management that have been applied to the aquaculture industry (culture of disease resistant Sydney rock or Pacific oysters) may impact wild populations of Sydney rock oysters, and their important ecosystem services which include provision of habitat and good for associated communities of fish and invertebrates. My thesis determined:
1. How QX disease has impacted wild populations of Sydney rock oysters , both directly and indirectly as a result of any facilitation of Pacific oysters;
2. Whether wild-stock Sydney rock oysters, disease resistant Sydney oysters, and Pacific oysters are functionally equivalent in their provision of habitat and food to associated communities of invertebrates.
Supervisors:
Dr Wayne O'Connor

Assoc. Prof. David Raftos
---
Location: E8C 153
Email: mirella.verhoeven@mq.edu.au
Mail Address: Macquarie University NSW 2109 AUSTRALIA
Positions: SCH HOLDER - APA1 Biological Sciences
Demonstrator – Biological Sciences
Coastal ecosystems are fueled by carbon which is supplied as dead and decaying plant matter (detritus). Detritus has many sources including terrestrial plants, seagrasses and algae. This means its nutritional content and decay rates are highly variable. It also means its availability to the environment is highly variable, often arriving to shorelines in large pulses after storms, winds and seasonal shedding. Coastal development and climate change may change (1) the sources of detritus, (2) the frequency and abundance of detrital pulses and (3) transportation of detritus. My research investigates how changes to detrital pulses influences decomposition rates and subsequently how the invertebrates which utilise detritus as a source of food and habitat are affected.
Supervisors:
Dr Melanie Bishop
Funding Bodies:
Maquarie University Research Excellence (MQRES) Scholarship, Gosford Council
---
Location: E8C 153
Email: ramila.furtado@mq.edu.au
Mail Address: Macquarie University NSW 2109 AUSTRALIA
Positions: SCH HOLDER - APA1 Biological Sciences
Demonstrator – Biological Sciences
I am a benthic marine ecologist and my research focuses on sediment dwelling animals called "meiofauna" or "meiobenthos" (size 45-500 microns). These microscopic organisms are omnipresent in sediments and do the dirty job of mobilising organic matter and nutrients in detritus. Besides this, they are an important food resource to the various higher trophic organisms, including fishes. In estuaries, meiofaunal communities are under stress due to climatic change and coastal development. My research investigates the effects of multiple stressors, specifically physical disturbance and nutrients enrichment, on meiofaunal communities.This study involves field surveys and manipulative experiments in eight New South Wales estuaries. The outcomes of my study will provide coastal managers with important information for environmental decision-making.
Supervisors:
Dr Melanie Bishop

Funding Bodies:
Macquarie University Research Excellence (MQRES) Scholarship
Other Related Websites:
---
Location: E8C 153
Email: dominic.mcaffee@mq.edu.au
Mail Address: Macquarie University NSW 2109 AUSTRALIA
Positions: SCH HOLDER - APA1 Biological Sciences
Demonstrator – Biological Sciences
I am a Marine Ecologist in the final year of a PhD at Macquarie University, Sydney. My research aims to develop novel climate-adaptation strategies for conserving coastal biodiversity through environmental restoration. Specifically, how the restoration of Sydney Rock oyster reefs, which are at <1% of their historic abundance, can build ecological resilience in our coastal ecosystems. My research findings have been presented domestically and abroad, and were recently described in the Malacological Society of Australasia's newsletter. At Macquarie I tutor Marine Ecology (BIOL373), Invertebrate Zoology (BIOL316) and Experimental Design and Data Analysis for Biology (BIOL235). I regularly volunteer with national parks and NSW Fisheries in my spare time.


Oysters are important ecosystem engineering organisms in estuarine systems where their physical structures provide habitat for a broad diversity of associated species. Aggregated oysters form complex, three-dimensional structures in the intertidal that provide shading and trap moisture during aerial exposure, potentially providing a climate-refuge for inhabiting organisms. Oyster habitat also provides a refuge from predators and physical stress experienced by inhabitants. In reducing environmental stress for associated fauna, oysters may increase the resilience of estuarine ecosystems to environmental change. However, this is dependent on whether the oysters themselves can persist under warmer conditions. My research investigates the capacity of distinct genetic populations of Sydney Rock oyster (oysters either selectively bred for fast growth and disease resistance for aquaculture or wild-type oysters) to persist and form habitat for associated fauna under future climate scenarios. My research also investigates how oyster-invertebrate interactions change over broad latitudinal gradients to investigate how the mechanism by which oysters facilitate invertebrate communities changes with climatic setting.

Supervisors:
Dr Melanie Bishop
Prof. Lesley Hughes

Funding Bodies:
Australian Postgraduate Award
Australian Research Council Discovery Project: Genetic solution or dilution: can selective breeding future-proof oysters?
Exercitationem
Ut enim ad minima veniam, quis nostrum exercitationem ullam corporis suscipit laboriosam, nisi ut aliquid ex ea commodi consequatur.
Quis autem vel eum iure reprehenderit qui in ea voluptate velit esse quam nihil molestiae consequatur, vel illum qui dolorem eum fugiat quo voluptas nulla pariatu