Cognitive Neuroethology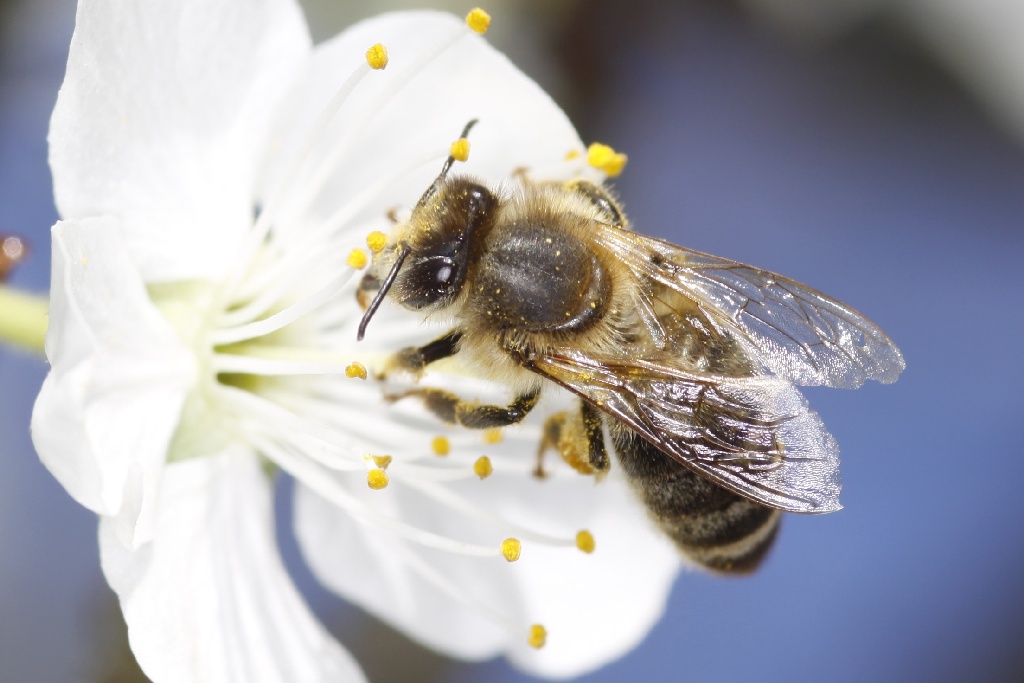 Honey bees
Honey bees are remarkable animals for many reasons. They live in one of the most complex animal societies known, with complex pheromonal and symbolic communication and they are expert navigators over long distances. Bees can easily learn to solve a dazzling array of cognitive tasks. Bees can even learn abstract concepts!
Seemingly at odds with their complex behaviour the bee brain is tiny. The bee brain contains just under one million neurons (compared to the estimated 84 billion neurons of the human brain). The internal anatomy of the bee brain has been well mapped. With the honey bee it is possible to visualise changes in brain activity as the animal learns, and from this model neural circuits for learning, memory or navigation.
Thanks to the ancient association between bees and humans their natural behaviour is uniquely accessible to study. We can maintain bee colonies under glass to study their social interactions. We can track bees with radio tags to monitor their performance, and train them in a range of tests of learning and memory. All this makes the honey bee an endless fascinating subject of study.
Sadly global bee populations are in serious decline as bees now face more disease and environmental challenges than at any time in their history. As well as studying bee behaviour, we are working to improve honey bee colony health and resiliance. Our research has identified a mechanism of honey bee colony decline and we are working to identify the best ways to detect colonies at risk of failure early on when there is the most time to intervene and resuce the colony.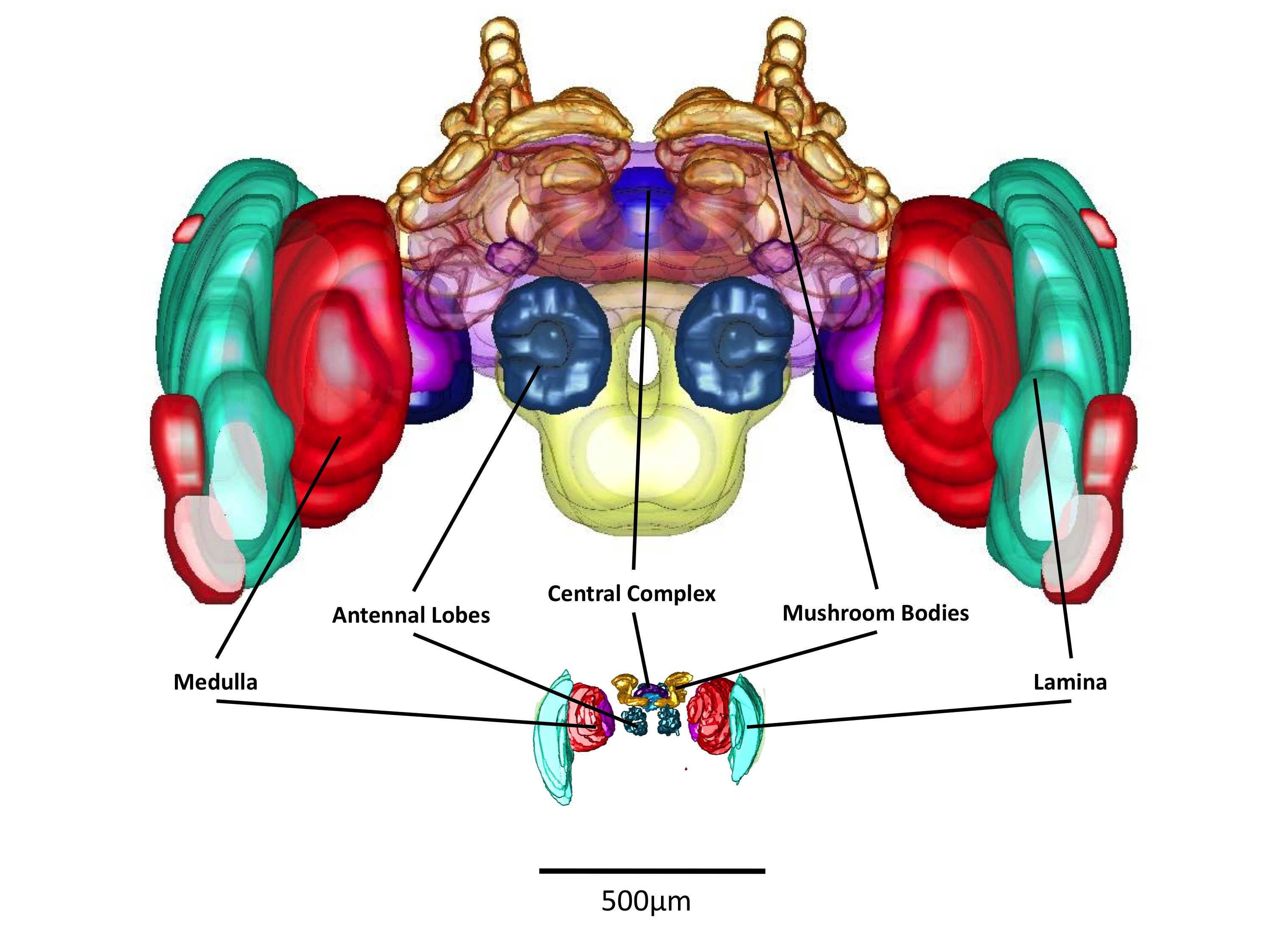 The honey bee brain drawn to scale with the Drosophila brain. Images courtesy of Dr Angelique Paulk
Exercitationem
Ut enim ad minima veniam, quis nostrum exercitationem ullam corporis suscipit laboriosam, nisi ut aliquid ex ea commodi consequatur.
Quis autem vel eum iure reprehenderit qui in ea voluptate velit esse quam nihil molestiae consequatur, vel illum qui dolorem eum fugiat quo voluptas nulla pariatu